TAP offers customers Covid-19 insurance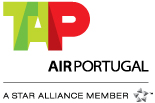 12 October, 2020
New additional protection includes reimbursement of expenses related to quarantine and mandatory trip extension due to Covid-19
Hospitalization for Covid-19 while travelling is included in the new insurance offered for free
Until November, TAP also gives passengers the flexibility to change their reservation for free, so they can "Book with Confidence"
Transporting its Customers safely in all stage of travel has always been a priority for the Portuguese Airline. Therefore, TAP is offering an additional protection for its Customers: a free insurance that helps to face the costs and risks inherent to Covid-19 virus, reinforcing security and ensuring more peace during their travels to any destination where the airline flies.
If the Customer is diagnosed with Covid-19 while travelling, this new Covid-19 Insurance grants €500 in cases where this results in hospitalization, as well as the reimbursement, up to the same amount, of expenses for accommodation, food & drink, among others, related to symptoms/diagnosis of the new coronavirus if quarantine has been imposed by a doctor and for this reason the trip has to be extended. In addition to the hospitalization costs, the insurance also provides a lump sum benefits of €1000 if the customer is admitted due to Covid-19 to ICU (intensive care unit) while travelling.

This insurance is provided to TAP's Customers automatically when they book on flytap.com, in national territory, round-trip tickets at all rates, except for Discount and Basic rates. The cover is valid for bookings for up to nine passengers, with a maximum of 30 days and starting up to 90 days from the purchase of the flights, and among other conditions.

All information and further details related to the Airline's new insurance conditions can be found here. This insurance is provided and fulfilled by Chubb European Group SE.

Free travel changes

Until the end of November, all seat reservations on flights to the Airline's destinations will benefit from free changes. This ability to make changes offers more flexibility to all the Airline's passengers, allowing them to book and organise their trips with confidence.
Bookings made by 30 November, with travel dates between 30 November 2020 and 15 March 2021, may be changed free of charge. All information concerning the flexibility conditions for changing bookings can be found here.