Three times more Istanbul: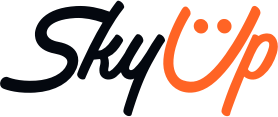 20 December, 2020
Now you can get to Istanbul with SkyUp not only from Kyiv. Flights from the Ukrainian capital were supplemented by flights from Lviv and Odesa. The first passengers have already arrived in Istanbul. Flights will be operated on Mondays and Fridays.
Turkey remains one of the most popular holiday destinations for Ukrainian tourists. Despite a difficult year for the tourism industry in 2020, 772,000 Ukrainians visited the country from January to September*. Now our citizens have even more opportunities to discover the magical Istanbul with all its secrets.
"We've launched flights from Odesa and Lviv to Istanbul, which are completely new regional destinations for us.Providing more flights from the regions is the strategic mission of SkyUp, as we strive to open the world to as many of our citizens as possible. Not only from Kyiv, but throughout the country. And that is why it is important for us to offer convenient leisure formats, such as CityBreak, allowing even the busiest people to plan a short trip and get vivid impressions and inspiration for new achievements," comments Dmitry Seroukhov, CEO at SkyUp.