To Europe and exotic countries on the wings of SkyUp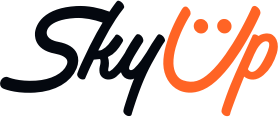 25 August, 2020
To spontaneously fly somewhere for 2-3 days for a healing reboot or go for a longer time to distant lands — everything is possible with SkyUp. We added our winter programme with new directions and routes with departures from Kyiv, Lviv, and Kharkiv.
In addition to the previously announced European routes with a departure from Kyiv, we offer new and already familiar ones with a departure not only from the capital, but also from the regions. Sri Lanka, the UAE, Israel, Jordan, China, Serbia, Sweden, Slovakia, Italy, France, Czech Republic — choose what you like best.
Starting on 25 October - the only exception will be the route Kyiv — Dubai — Kyiv, flights on which will begin on 26 September, twice a week — on Saturdays, and Wednesdays. The frequency of flights on the route will be gradually increased, and starting from 25 October, flights will be operated 5 times a week — on Mondays, Wednesdays, Thursdays, Saturdays, and Sundays.