Transat adds Santiago de Cuba to its list of Sun destinations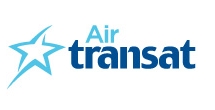 25 October, 2018
Air Transat is pleased to announce that Santiago de Cuba has been added to its Sun portfolio, which now features 35 destinations. Air Transat, named World's Best Leisure Airline at the Skytrax World Airline Awards, will be flying to the Cuban city out of Toronto every Wednesday as of December 19, 2018. Transat will offer travellers a selection of hotels with something for every budget, as well as its first South Your Way tour and a Duo package that combines beach and city.
New destination to discover
Santiago de Cuba, the country's second-largest city after Havana, has the perfect balance of beachside idyll and urban bustle. As with Transat's other five Cuban destinations, the city offers the trademark Caribbean white-sand beaches. Diving aficionados already know: the waters in the area are a perfect place to pursue their passion. Declared a UNESCO World Heritage site, Santiago de Cuba is rich in history, with myriad treasures to discover, including numerous palaces and cathedrals, symbols of its colonial past.
First Your Way tour in the South
Countless vacationers visit Cuba every year for the unrivalled beauty of its beaches. In an effort to create a different sort of experience, Transat is offering a new way to fully explore the island, through its very first Your Way tour in a South destination, Cuba Your Way. Already popular in Europe, Your Way tours are an excellent choice for independent travellers, since Transat takes care of the transportation, accommodation and a number of meals, giving travellers complete freedom to visit the destination at their own pace. Hence, vacationers will have the chance to discover the heart of Santiago de Cuba, Bayamo and Baracoa, a trio of cities that have been around for several hundred years.
Transat also offers other types of packages for making the most of the new Sun destination. People on the fence between culture and relaxation will get the best of both worlds with the Santiago de Cuba Duo package, which includes three nights in the city and four nights by the beach. Of course, 100% beach packages at all-inclusive hotels will be available as well.
Without a doubt, Transat features a complete variety of hotels. First, the beachfront Brisas Sierra Mar Los Galeones and Club Amigo Carisol Los Coralesare great for anyone looking for sunshine and calm waters. For a different side of Cuba, the Meliá Santiago de Cuba and Iberostar Casa Granda are city hotels, great for people who want to be where the action is.
About Transat
Transat A.T. Inc. is a leading integrated international tourism company specializing in holiday travel. It offers vacation packages, hotel stays and air travel under the Transat and Air Transat brands to some 60 destinations in 26 countries in the Americas, Europe and the Middle East. Based in Montreal, the company has 5,000 employees. Transat is firmly committed to sustainable tourism development, as reflected in its multiple corporate responsibility initiatives over the past 10 years, and was awarded Travelife Partner status in 2016 (TSX: TRZ).
Recent distinctions and awards (2017-2018)
Named World's Best Leisure Airline at the Skytrax World Airline Awards
Ranked by Atmosfair among the world's Top 20 airlines for energy efficiency
Voted Best Leisure/Charter Airline and Best Tour Operator at the Agents' Choice Awards presented by Baxter Travel Media
Voted Best Airline and Best Tour Operator at the Trophées Uni-Vers awards organized by the Association des Agents de Voyages du Québec
Ranked among Canada's Best Employers and second-best airline on Forbes magazine's 2017 list
Named one of the Best Corporate Citizens in Canada by Corporate Knights