Ukrainian airline SkyUp to operate flights from Belgrade to Kyiv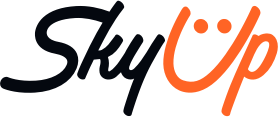 7 March, 2021
The airline will fly on the route Kyiv-Belgrade-Kyiv twice a week; on Tuesdays and Fridays.
SkyUp is a young progressive air carrier, one of the five largest in Ukraine in terms of passenger traffic. It performs charter and regular low-cost flights.
The airline's fleet consists of 11 medium-haul Boeing 737 aircraft. All aircraft are equipped with split wing tips - Split Scimitar® winglets, to save fuel and improve aerodynamics. Also, slim seats by British Acro are installed on board all the airline's aircraft, providing more legroom and comfort during the flight.
After the lockdown, the air carrier has resumed flights to Bulgaria, Georgia, Kazakhstan, the UAE, Armenia, Uzbekistan, and has launched new routes to Turkey and Zanzibar.
The flight programme scheduled for the summer 2021 season includes 21 countries and more than 60 international destinations from Kyiv and the regions. The network of routes goes through Europe (Mediterranean, Scandinavia, and classical Europe — Italy, Spain, Portugal, Greece, France, Czech Republic, Sweden, Denmark, Bulgaria, Cyprus, Albania, Turkey, Poland, Germany, Serbia, Netherlands, Slovakia), Caucasus (Georgia, Armenia), the Middle East and Africa (Israel, Jordan, Tanzania).